Picture Interpretation and the Four-fold Structure of Consciousness, Part I
*** Due to COVID-19 we are currently hosting classes on Zoom.
Saturday, November 16, 2019 from 10:00 AM to 2:00 PM
Basic Jung Series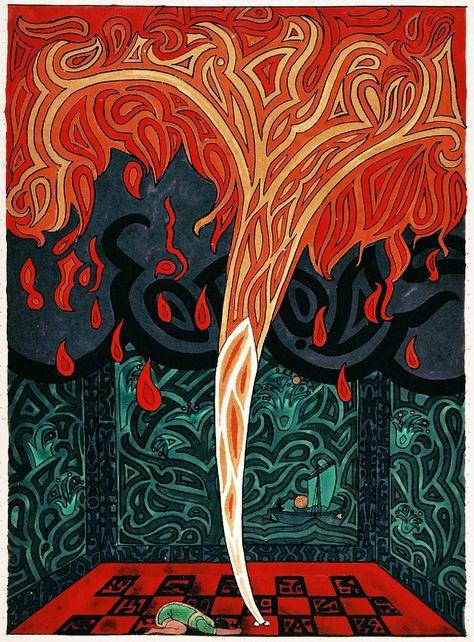 * Limited Seating Available
Picture Interpretation and the Four-fold Structure of Consciousness, Part I
Presented by: Willow Young, LMFT, Jungian Analyst
Tuition $80 (3 CE's Psychologist, LMFT AND LCSW)
Intermediate post-licensure instructional level
Please bring writing materials
Images engage our imagination and evoke stirring emotions, inspiring thoughts, and deep insights. How do we make sense of the tumult of our subjective experience as the image takes up residence in our thoughts and emotions, touching us deeply in places we hardly know? As we project our inner landscape onto that of a painting, for example, how do we sort the experience of the picture from the painting itself?
Using the 2 main orientations (extroversion and introversion) and the 4 typological functions of consciousness (sensation, feeling, thinking and intuition), we will attempt to understand the expressions of the unconscious as expressed in culture; for example, in a painting, a film, or a fairytale. We will use the circumambulation of an image with each of the 4 typological functions to help us see what is presented both consciously and unconsciously. In this way we learn, for example, how to, "illuminate a picture with its own light", which can be helpful in creating consciousness.
Learning Objectives:
Identify and differentiate the two orientations and 4 typological functions.
Recognize an image as and expression of the unconcious psyche.
Develop one hypothesis of what the picture might be saying through the practice of the art of picture interpretation.
Describe what Jung meant by typology of consicousness.
Willow Young, MA, LMFT, and Jungian Analyst with degrees in psychology and world arts and cultures, and has studied picture interpretation with Theodore Abt. She has a practice in Ventura and Santa Barbara and is core faculty at Pacifica Graduate Institute.

Policy Refund and Attendance Policy:
CANCELLATIONS are subject to a $50.00 processing fee and must be received 14 days prior to be eligible for a refund. Contact: www.jungstudycenter.org.
Special needs, accommodations or requests: Facilities and programs are accessible to persons with disabilities. If you have a special need, please contact Nancy Romig at 619-729-6089. Please allow as much advance notice as is possible to ensure we have ample opportunity to meet your needs.
Grievance: If a grievance regarding CE's is brought to the attention of the Program Administrator, he/she will review it and respond to the participant in a timely, reasonable and ethical manner. If the Program Administrator deems the grievance valid, full or partial refund may be given or other appropriate accommodations made.
Course Credit Policy: Those who attend this workshop in full and complete the appropriate evaluation form will receive three (3) CE's for attending (1 CE per 60 minutes course time). Please note that credit will only be granted to those who attend the entire workshop. Those arriving more than 15 minutes after the start time or leaving before the workshop is completed will not receive CE credit.
The C.G. Jung Study Center of Southern California is approved by the CPA OPD to sponsor continuing professional education for psychologists, Provider #CGJ003 and by the California Association of Marriage and Family Therapists to sponsor continuing education for LMFT, LCSW, LPCC and/or LEP, Provider #PCE3974
The C. G. Jung Study Center of Southern California maintains responsibility for this program/course and its content.
Event Location
C. G. Jung Study Center of So. CA (Free Parking Behind the Building) • 9696 Culver Blvd. - Suite 205 • Culver City, CA 90232 • US