Encounter with the Child Archetype: Reclaiming the Orphan Within
Saturday, November 10, 2018 from 10:00 AM to 1:00 PM
Event Information
Basic Jung Seminar
* Limited Seating Available
Encounter with the Child Archetype: Reclaiming the Orphan Within
Presented by: Nancy C. Romig, DNSc, Jungian Analyst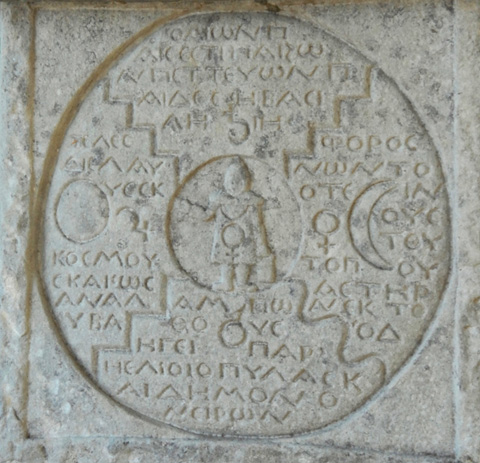 "The child motif represents not only something that existed in the distant past but also something that exists now; that is to say, it is not just a vestige but a system functioning in thepresent whose purpose is to compensate or correct, in a meaningful manner, the inevitable one-sidednesses and extravagances of the conscious mind."
- C.G. Jung; Archetypes of the Collective Unconscious, CW # 9.1, para 276
Abandonment of the child is an archetypal experience which can serve as an initiation into the individuation process. Appearance of a child in a dream can initiate contact with the gold in the shadow lost often through early trauma. The inner journey leading to the orphan within can be a perilous and a dangerous road but if weathered can lead to renewal and psychological transformation. What does the appearance of a child in a dream represent or more recently the abandoned child in the collective consciousness? In this workshop will seek to answer these questions and explore the archetype of the child and the significance of this motif by drawing upon Jung's writings, case material and present events.
This Basic Jung Seminar workshop will focus on the following learning objectives:
Identify two events which lead to the experience of abandonment.
Describe what the symbolic meaning of the child archetype in dreams can represent in an individual according to Jung.
Discuss the relationship between the orphan archetype and initiation into the individuation process.
Nancy C. Romig, RN, DNSc, PMHCNS-BC is a Jungian analyst who maintains a private practice in San Diego, CA. She is an analyst member of the C.G. Jung Study Center of Southern California. She is an associate professor at CSUSM School of Nursing where she teaches psychotherapy to Psychiatric Mental Health Nursing graduate students. Her interests are in Mayan Mythology and expressive art therapies in assisting patients working with dreams and fairytales.

Policy Refund and Attendance Policy:
CANCELLATIONS are subject to a $50.00 processing fee and must be received 14 days prior to be eligible for a refund. Contact: www.jungstudycenter.com.
Special needs, accommodations or requests: Facilities and programs are accessible to persons with disabilities. If you have a special need, please contact Nancy Romig at 619-729-6089. Please allow as much advance notice as is possible to ensure we have ample opportunity to meet your needs.
Grievance: If a grievance regarding CE's is brought to the attention of the Program Administrator, he/she will review it and respond to the participant in a timely, reasonable and ethical manner. If the Program Administrator deems the grievance valid, full or partial refund may be given or other appropriate accommodations made.
Course Credit Policy: Those who attend this workshop in full and complete the appropriate evaluation form will receive four (3) CE's for attending (1 CE per 60 minutes course time, no CE will be given for the 1 hour lunch break). Please note that credit will only be granted to those who attend the entire workshop. Those arriving more than 15 minutes after the start time or leaving before the workshop is completed will not receive CE credit.
The C.G. Jung Study Center of Southern California is approved by the CPA OPD to sponsor continuing professional education for psychologists, Provider #CGJ003 and by the California Association of Marriage and Family Therapists to sponsor continuing education for LMFT, LCSW, LPCC and/or LEP, Provider #PCE3974.
The C. G. Jung Study Center of Southern California maintains responsibility for this program/course and its content.
Event Location
C. G. Jung Study Center of So. CA • 9696 Culver Blvd. - Suite 205 • Culver City, CA 90232 • US