Confronting the Trickster: Crises and Opportunity in the Time of Trump - A Jungian Perspective
Saturday, January 26, 2019 from 10:00 AM to 1:00 PM
Event Information
Public Programs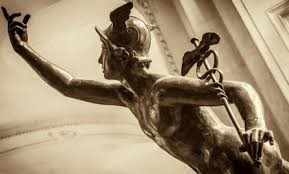 * Limited Seating Available
Confronting the Trickster: Crises and Opportunity in the Time of Trump - A Jungian Perspective
Presented by: William K. Grevatt, Ed. D., Jungian Analyst
"Like many other myths, the trickster myth is supposed to have a therapeutic effect. It holds the earlier low intellectual and moral level before the eyes of the more highly developed individual, so that he shall not forget how things looked yesterday." C.G. Jung; Archetypes of the Collective Unconscious, CW # 9.1, par. 480
Through our own moral and political ineptitude, we have unknowingly invited the Trickster archetype into our midst in the form of Donald Trump, our Trickster President. Terrifyingly, we now have no idea what will happen to us. Within this new dynamic, we must now confront the Trickster, as it manifests within him. It's a wake-up call and a warning as to what is going on in the shadow-lands of the American and global psyche. But while it is a clear and present danger to us, it is also an unprecedented opportunity to become more conscious of ourselves psychologically, and to potentially heal our divided selves. This is the hidden meaning and value that the trickster brings to us.
This experiential public program will focus on three major learning objectives:
Discuss two aspects of the Trickster archetype in the collective shadow as explained by Jung.
Apply the understanding of the Trickster archetype within the geo-political context of today, wherein which the election of Trump and other nationalistic authoritarian leaders across the world is on the rise.
Examine two ways in which to understand the Trickster archetype at the psychological level and how an individual can create constructive ways to confront their own Trickster shadow, heal the divided self and preserve democratic values from the tyranny of totalitarianism.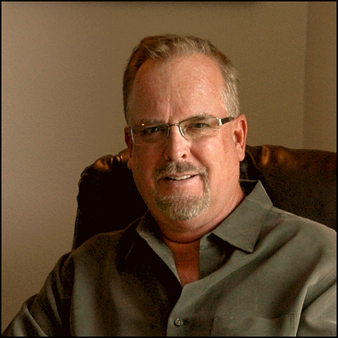 William Grevatt, Ed.D. is an educator and Jungian analyst who maintains a private practice in Culver City and Whittier, CA. He is the President of the C. G. Jung Study Center of Southern California, a training analyst and former Director of Training for the Study Center from 2011-2016. Dr. Grevatt has presented on such diverse Jungian topics as Typology, Dream Interpretation and Christian Mysticism.

Policy Refund and Attendance Policy:
CANCELLATIONS are subject to a $50.00 processing fee and must be received 14 days prior to be eligible for a refund. Contact: www.jungstudycenter.com.
Special needs, accommodations or requests: Facilities and programs are accessible to persons with disabilities. If you have a special need, please contact Nancy Romig at 619-729-6089. Please allow as much advance notice as is possible to ensure we have ample opportunity to meet your needs.
Grievance: If a grievance regarding CE's is brought to the attention of the Program Administrator, he/she will review it and respond to the participant in a timely, reasonable and ethical manner. If the Program Administrator deems the grievance valid, full or partial refund may be given or other appropriate accommodations made.
Course Credit Policy: Those who attend this workshop in full and complete the appropriate evaluation form will receive three (3) CE's for attending (1 CE per 60 minutes course time, no CE will be given for the 1 hour lunch break). Please note that credit will only be granted to those who attend the entire workshop. Those arriving more than 15 minutes after the start time or leaving before the workshop is completed will not receive CE credit.
The C.G. Jung Study Center of Southern California is approved by the CPA OPD to sponsor continuing professional education for psychologists, Provider #CGJ003 and by the California Association of Marriage and Family Therapists to sponsor continuing education for LMFT, LCSW, LPCC and/or LEP, Provider #PCE3974.
The C. G. Jung Study Center of Southern California maintains responsibility for this program/course and its content.